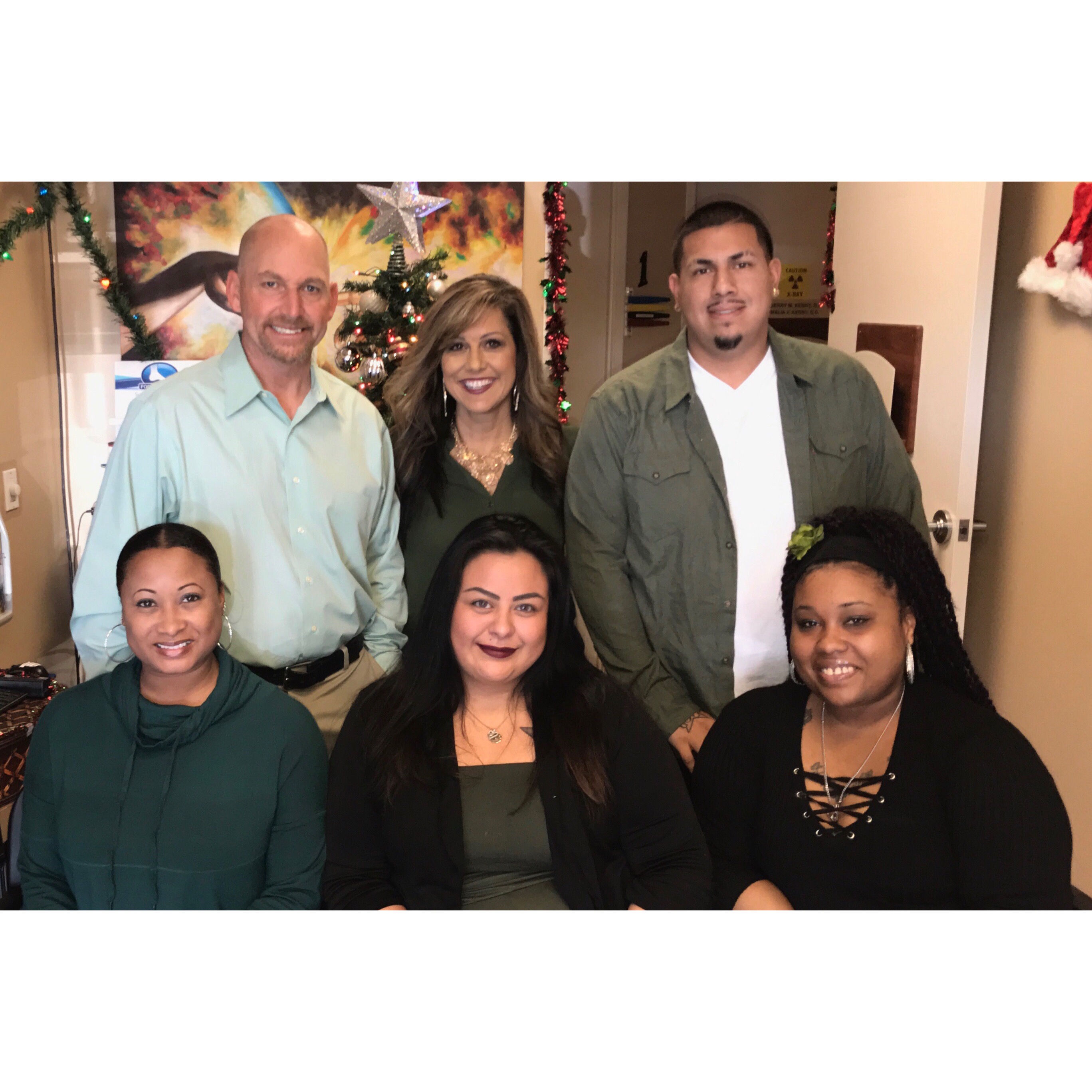 The Office
Insurance Accepted and Payment Plans
We gladly accept most health insurance. Individuals in need of our services who lack insurance and who are worried about the high costs charged by many other clinics need not worry. We have highly affordable rates and flexible payment plans allowing access to high-quality care for you and your family.


| | | |
| --- | --- | --- |
| Mon: | | 8:30am-12pm, 2-6:00pm |
| Tue: | | 8:30am-12pm, 2-4pm |
| Wed: | | 8:30am-12pm, 2-6:00pm |
| Thu: | | 8:30am-12pm, 2-6pm |
| Fri: | | 8:30am-12pm |
| Sat: | | Call for appointment times |
| Sun: | | Call for appointment times |

Elizabeth Garcia, P.C.A., C.C.
Elizabeth Garcia, PCA,CC (Vallejo Health Center) I was born and raised in San Francisco and had a passion in sports and health growing up. I pursued my health career at Heald in San Francisco where I earned my Associate Degree in Applied Science. I also receive a certificate in Medical Assisting and Case Management. I pursued my finance certificate in health finances as well. I love helping patients and assisting them towards their optimal health. I also enjoy managing their health finances for them in the rolls of health insurance and private insurance. I am currently the Primary Chiropractic Assistant and Case Coordinator at Kenny Family Chiropractic and look forward to seeing you at your next appointment and assisting you with your health care needs. Get health and stay health. I can help you
Emergency appointments available, contact Dr. Kenny at 707-246-2796
Why Us?
"No Wait Policy". All of our patients are seen immediately.
Friendly and courteous staff.
Professional but comfortable atmosphere.
Large private treatment rooms.
Convenient location.
Secondary evaluations/opinions.
M.D. and attorney referrals.
Auto accident care.
Work or Occupational injuries treated.
Sports physicals.
Most insurance accepted; we do all the paperwork.
Attorney liens accepted.
Specializing in women and children.
Leading health center for Correction and Wellness care.