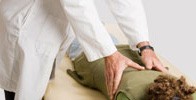 Your Vallejo
Chiropractors
Choosing the right Chiropractor is an important choice to make. Dr. Kenny and his staff are trained on the latest chiropractic treatments & technologies...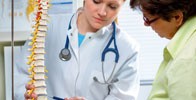 Safe & effective Chiropractic
Chiropractic care is a safe, effective and natural approach to managing pain and other health related issues. We invite you for a complimentary, no obligation consultation today.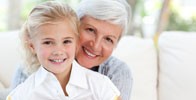 Live Better Today!
Enjoying a long and healthy life is important to everyone. Chiropractic care unlocks your body's true potential and natural healing process to ensure your life is a healthy life.
Vallejo Chiropractors
Dr. Jerry M. Kenny and Dr. Malia V. Kenny are husband and wife Chiropractic Doctors that strive for excellence and complete health care for our patients. We supply quick relief with gentle chiropractic care. Our doctors have an emphasis on family wellness. Although we accept most insurances, our fees are designed to be especially fair and affordable for patients without chiropractic insurance. Unlike other chiropractors who concentrate just on treating symptoms of back and neck pain, we provide an individual, more comprehensive experience that helps sick people get well and stay well at levels they have not been able to achieve on their own or with other health practitioners. Our goals are always patient first, our friendly staff is helpful from day one and through out your treatment visits. We have our office located in Vallejo, Ca. Please contact us to start better health today.
Yours in true health,
Dr. Jerry M. Kenny, D.C.
Dr. Malia V. Kenny, D.C.